Time is racing by - maybe that is just a new feature of Time in these times. We are almost one quarter through 2021. Do not blink – it will be over.
As of this Q1 Newsletter, the working and living conditions in which the Fieldstone professionals find themselves (in Africa, Europe, North America and South America) vary dramatically based on - well, you know. But nonetheless, we all gather regularly in our virtual conference room to compare notes, about business mostly, sometimes also to discuss comparative lockdown rules and vaccine availability. Individuals united on a computer screen across a number of time zones - the new international business model.
So with that in mind I have decided not to be the composer of this newsletter at all, but simply gather the responses of a sampling of colleagues from Fieldstone in answer to the question, "What do you see in market as of the end of Q1?" A "virtual" newsletter if you will - very modern and helpfully, perhaps, a little less work for me.
Before doing that I want to note and welcome a key addition - Xolani Sibiya – an alum of Citibank and RMB who has most recently been associated with Nation's Capital and his own advisory business. He joins the team in the busy Joburg (mostly virtual) office as a Director. Xolani brings with him additional supporting resources to some large and complex transactions we are currently addressing. We have worked in conjunction with X (friends call him X) previously and have been impressed with the breadth of his experience, reach in the South African banking market and his commitment to excellence. An interesting side note, Xolani is an aficionado of Indian classical music, having travelled there multiple times to hear it.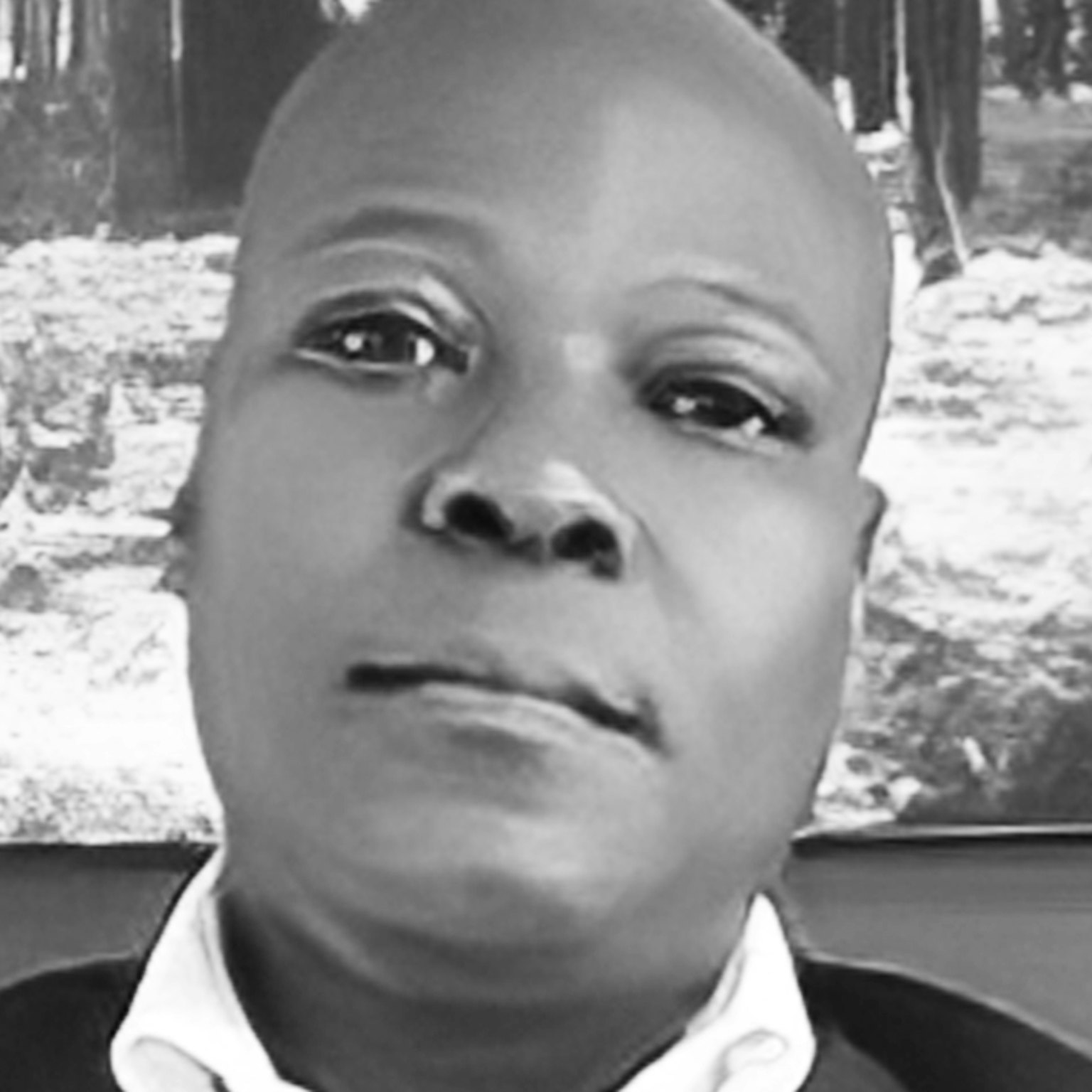 I must also mention a couple of key promotions. Taslimy Gassama has led Fieldstone's West Africa practice over the last couple of years by building a team to cover not only our energy and infrastructure core area, but has also established a track record in health care and hospitality. Tas will be promoted to Managing Director at month's end. Luvo Sixaba, who started more than five years ago doing specific accounting work for our South African company, has advanced to handle all financial matters for the firm and its subsidiaries world-wide as well as key roles in our legal and mandate functions. He will be promoted to Financial Director at month's end. Congratulations to them both.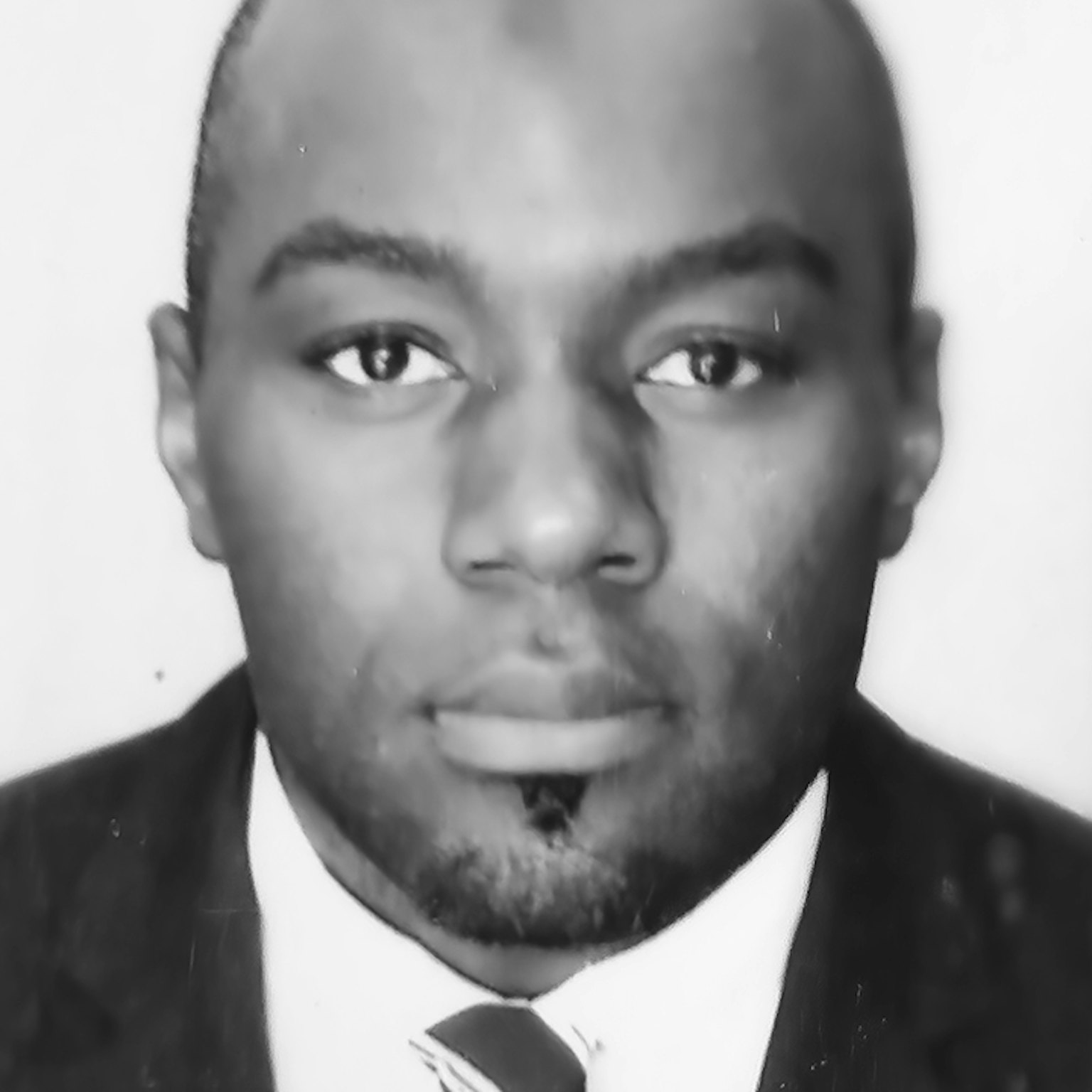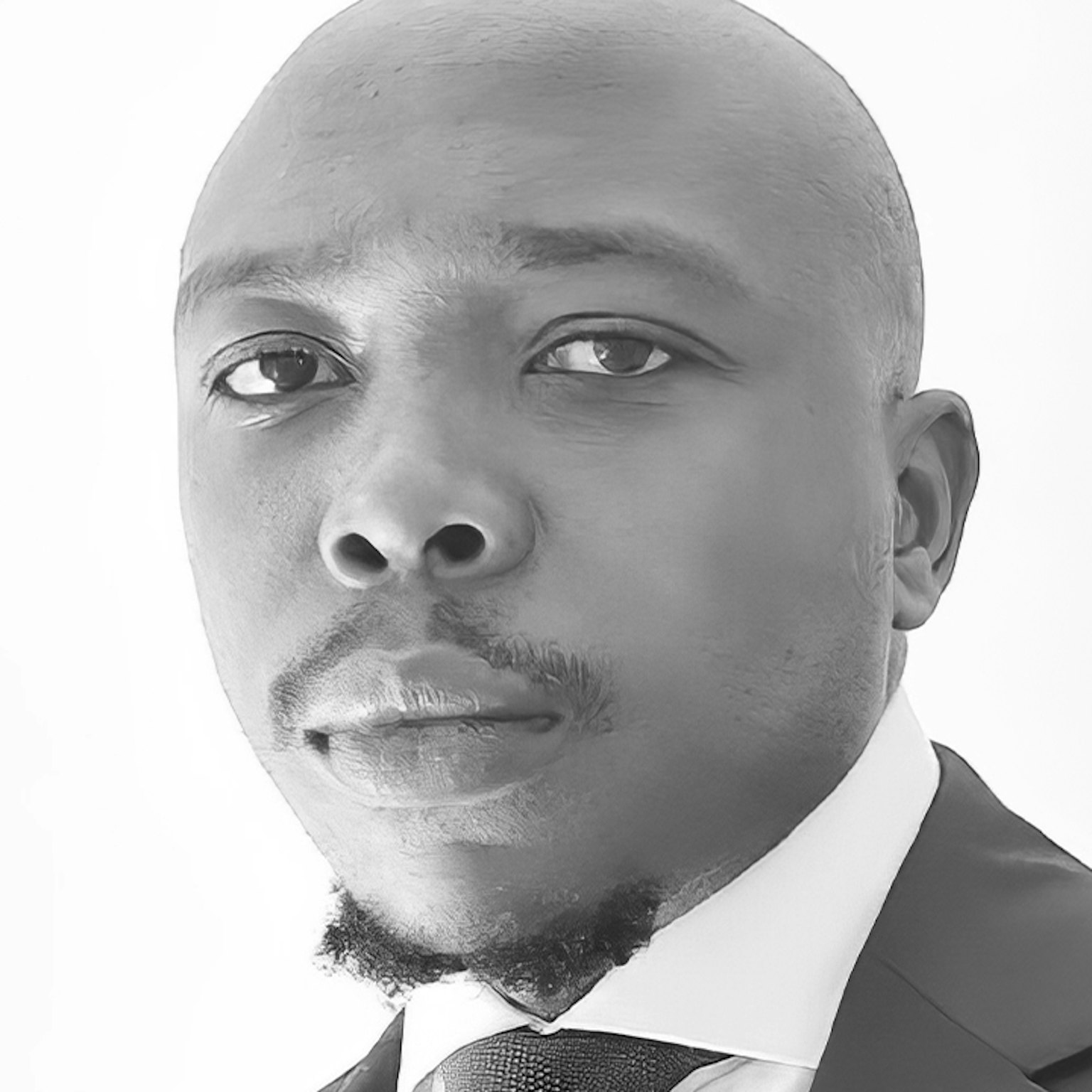 What do you see in the market at the end of Q1?
Commercial and Industrial Generation in Nigeria (and Everywhere Else For That Matter)
Well, I have seen a lot more interest all over the continent in grouped Commercial and Industrial generation. In the last quarter, we achieved close on the sale of a majority stake in CPGNL Limited to Globeleq. CPGNL Limited is a captive power producer serving the C&I space in Nigeria using either piped or compressed natural gas. This transaction is a natural transition in the power sector where C&I generation is increasingly playing a key role in the supply of electricity-to-electricity constrained industry and becoming a viable alternative to grid connected power which has often proved unreliable. The advantages for industry are clear, with the time to delivery of kilowatts from PPA execution (6-8 months depending on capacity) and reliability & quality of electricity supply standing out. The success of C&I generation is premised on appropriate risk allocation between parties. The financing of new C&I projects can take the form of either tradition limited recourse project finance or on balance sheet corporate finance by the C&I producer. I suppose the C&I space will become increasingly relevant in South Africa as the rules for self-generation seem likely to be further relaxed. (Editor's Note: we have recently added to our inventory of mandates in Nigeria, a country where our Chairman is on the Board of a major holding company).

- Farai Sekeso, Director London/Johannesburg
South African Replacement Generation: A Busy Year and Potential for New Tech
Fieldstone has been approached by several of its existing clients and a number of new entrants regarding financial advisory for the scheduled Round 5 Renewables and subsequent development of renewable generation in South Africa. With the bulk of current generation being provided by plant that is over 40 years old, the new generation is not a "nice to have" but actually required to keep the lights on and provide for continued industrial base in the country. I know we have a team busy with representation in the scheduled Emergency Power round which could provide available power to the system by integrating elements of thermal and renewable generation in the near term. This award will be an important milestone in meeting immediate need and for setting parameters for future development (including a basis for the long-promised gas infrastructure). In Round 5, we will be limited to working with a select group of clients so that we can deliver optimal results through separately staffed teams that avoid conflict as we have done in previous rounds. Finally, we are working with international investors who are forwarding new forms of generation for South Africa and will be forming consortia with domestic participants for these large projects. The challenge of meeting South Africa's generation requires the country to use all of its resources including untapped sources.

- Christine Gibson, Senior Banker, Cape Town/ London
A New US Commitment to Africa Presages Private Cash Flows
In Washington all eyes are turned to the policies and priorities of the new Biden Administration. Fresh from his first major legislative victory - securing a $1.9 trillion economic relief package - and an increasingly successful rollout of COVID-19 vaccines, the President is lining up infrastructure renewal as his next priority. The Administration's foreign policy approach underscores the link between the President's domestic agenda and renewed U.S. leadership globally, which might be summed up as "strength abroad through renewal at home." Key elements of the Biden agenda - climate change and renewable energy, an emphasis on maintaining U.S. pre-eminence in technology, and relations with China - will result in renewed official U.S. attention to Africa and we anticipate seeing new initiatives in energy, technology, and healthcare. Already U.S. Exim, for example, has relaxed U.S. content requirements for lending into projects that face direct competition from China. The Administration's emphasis on building a robust U.S. renewable energy industry, if successful, will create new opportunities in the African power market for U.S. trade and investment. Under growing pressure from institutional investors to take positions in "green projects," we are seeing early signs of a growing appetite for looking at African opportunities from U.S. private equity.

Ambassador (Ret.) Christopher Dell, Senior Advisor, Washington DC
Francophone Africa – Already Busy and Getting Busier
"Well, I am quite busy and I actually feel it would be better if you write the newsletter yourself." [Editor's Note: He did not really say any of that, but based on his current activity, I did not think it wise to ask him.] Tas and his team are extremely occupied working on a couple large infrastructure projects, a soon to close ground-breaking multi-lateral loan in the hospitality sector (as well as a couple soon to start hospitality projects), a healthcare facility financing and work with the State Sovereign Wealth Fund of Senegal FONSIS, which aims to mobilize funds for renewable energy in several countries in Western Africa. I should also note that he was recently named to the Government of Senegal's Board that oversees the concession of the International Airport in Dakar. Francophone Africa seems likely to remain a growth power house for the continent and we are fortunate to have a superb team in place there to meet the market need. (Editor's Note: I should make special mention of Dr. Raymond Zoukpo in Cote d'Ivoire as part of the team who also acts as our emissary in Japan – as a dual national).
Self-Generation and Wheeling: South Africa moves to Embrace the Absolutely Necessary
"The self-generation and private off-take market will grow exponentially this year, particularly in South Africa. Whilst persistent reductions in battery and PV pricing bolster the economic case for hybrid and PV systems, expected regulatory reforms and wheeling precedents will lift the haze that has been holding back so many patient, sensible deals. FAIR is in the middle of many on-site and wheeling private off-take deals and looks to pave the way with our partners and clients.

In addition to close access to competitive financing for this sector, FAIR is in the final stage of securing additional capital to invest directly alongside sponsors and partners creating strong alignment and incentives to timeously bring deals to close. FAIR draws on over a decade's experience in this sector covering, PV, hybrid systems, cogeneration, biomass and biogas. We look forward to engaging on more deals to play our part in developing and growing this dynamic, nuanced sector." (Editor's note: in South Africa "timeously" means "timely" just as "robot" means "traffic light").

- Brian van Oerle, Chief Executive, Fieldstone Africa Investment Resources (FAIR) – the development subsidiary of Fieldstone
Do Not Discount the Very First Atomic Element
"H2 (hydrogen) is in the news. H2 is a $150bn market in 2020 and expected to quadruple by 2050. Hailed as a potential alternative to fossil fuels, Green H2 remains a tiny percent of the total. However, governments have been putting their weight, and money, behind H2 initiatives. Wood Mackenzie calculates that around $150bn is being made available by government globally to back H2 projects, in the form of subsidies and support (source: Financial Times). We at Fieldstone have been working on H2 projects over the last couple of years, with a focus on commercialising electrolysis technologies for H2 and ammonia. Please get in touch if you'd like to know more."

- Cornel Chiriac, Director – Head of Energy Technology Practise, Fieldstone, London
Lots of Catch Up in Latam / Ag Business Requires Creative Finance Approach
Latin America business came to a standstill for most of 2020. As countries start vaccinating, there is (apparently) light at the end of the tunnel. New business opportunities in Latin America will be focused on infrastructure projects that were put on hold due to the imposed restrictions of movement. Colombia is pushing ahead with an ambitious infrastructure programme including airports, roads, waterways and energy. Peru is suffering from the remnants of political uncertainty but is forging ahead with the G2G agreement with the UK for reconstruction in the North of Peru and a number of mining projects should be given the green light for implementation in 2021. Ecuador embarked at the end of 2020 in an ambitious programme to launch new renewable generation (solar and wind) as well as the first LNG CCGT to be fuelled with imported gas. Fieldstone has been following this process closely and will be involved. The programme is waiting for the result of Presidential elections currently underway. Ecuador is also advancing telecom infrastructure in the form of a major underwater cable.

My responsibility extends beyond things Latin American to agriculture where I have been active most of my career. I continue to follow deals in Asia, Africa and Latin America. Agricultural/agribusiness deals will become more important as creative financing structures are needed where traditional financing is not available. Fieldstone is currently engaged on a large sugar/ethanol and power project in South East Asia and following similar projects in Northern Africa and other agribusiness opportunities in Southern Africa.

- Bruno Bueno, Director, Lima
Special Economic Zones are Now Particularly Special
I am focused on the conception and implementation of Special Economic Zones (SEZs). At a time when international supply chains are being reshuffled and green energy and infrastructure plans for development are essential to draw international capital, SEZs have become a hot topic. Certainly, the ability to provide dependable logistical support and business friendly circumstance in challenging circumstances can create jobs which is particularly vital in the post- COVID world in the countries in which Fieldstone operates. The current projects show how the energy and infrastructure expertise of Fieldstone can yield something more practical and substantial than a feasibility report and lead to actual activity.

- Karim Palmieri, Senior Consultant, London
Things to Do: Let Us Do Them Together
We have an exceptionally strong group as you see from the limited sampling above – made stronger by the inclusion of Xolani and his colleagues - and a whole lot going on. We are working with some really exceptional clients on interesting things. What is not to like about all that?
Fieldstone will continue to add resources to meet evolving market need as we find ourselves drawn into more activities beyond executing transactions and optimizing financing. Our goal remains steady: to build a premiere investment bank focused in the emerging markets with presence and contact to the money centers in Europe, North America and Asia. An organisation that offers the highest standard of service coupled with understanding of local nuance in the markets in which we serve. That has been the same credo for the 30 years of Fieldstone's existence, and it feels like we are living it now.
In the Q2 issue, I will write more - unless I can figure out another way of passing the assignment on to others. We wish you all safety and health – this problem could diminish soon(ish) – so please stick to whatever regimen has gotten you this far.
And as we can confirm, there is no reason not to do good business in the interim.
Best Regards,
Jason Harlan
Chief Executive